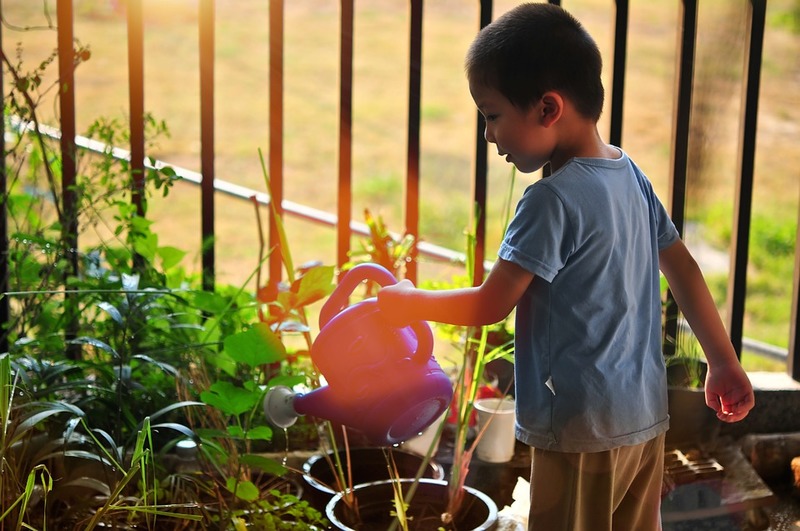 Frequent, shallow watering encourages a shallow root system. A shallow root system means a lawn is under drought stress when the top inch of soil dries out.
Conversely, deep, infrequent watering during hot, dry weather is important to maintain a healthy lawn. Deep watering encourages the turf to develop a deeper, more extensive root system. The denser root system will make your grass less susceptible to periods of drought. A more dynamic root system will also offer the fringe benefit of discouraging competition from weeds.
To determine how long you have to run your sprinkler or irrigation system, take a flat-bottomed container such as a coffee can and mark off half-inch increments. Place the can or cans where it will be hit by the water, and time how long it takes to gather a half-inch of water. Then run your sprinkler twice as long. You may need to apply water even slower to steep slopes to avoid wasting water to runoff.
Netro's motto when it comes to watering: slowly, deeply, infrequently. Netro's algorithm is based on expert gardening knowledge, one of which is to avoid watering equally everyday and instead to water less frequently but deeply. Netro waters your garden only when the soil is dry enough in order to draw more oxygen into the roots, leading to a lusher landscape. By default, we allow the moisture level to deplete to a lower level before next watering and that is why you might see longer watering duration than the original settings on your old controller.
Netro smart controller gives your lawn the right amount of water, assures that your garden is getting its required amount of water – no more, and no less.
Resources:
Water infrequently, longer for better lawn
http://www.post-gazette.com/life/garden/2009/09/19/Water-infrequently-longer-for-better-lawn/stories/200909190132