Hi,
this morning I was looking through my netro setting and I notice that the Rain strategy field (Threshold mm) was blank.
I don't remember how I set it in the past but maybe it is an upgrade?
In your experience wich method is the best? Forecast or Expectation?
Wich threshold in mm is suggested?
I have a normal garden on a flat area with clay soil.
Thanks,
Luca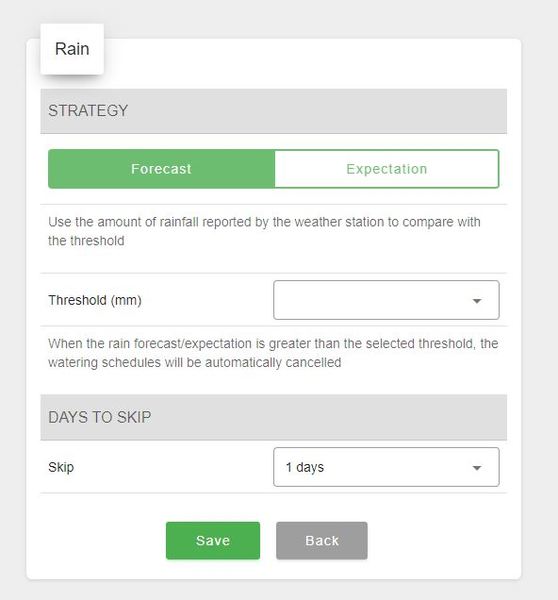 1 Answer &nbsp&nbsp
Click the answer to view the full answer and comments