Overview
Watering gardens with smart care
To help take care of your home garden irrigation with the Netro smart timer.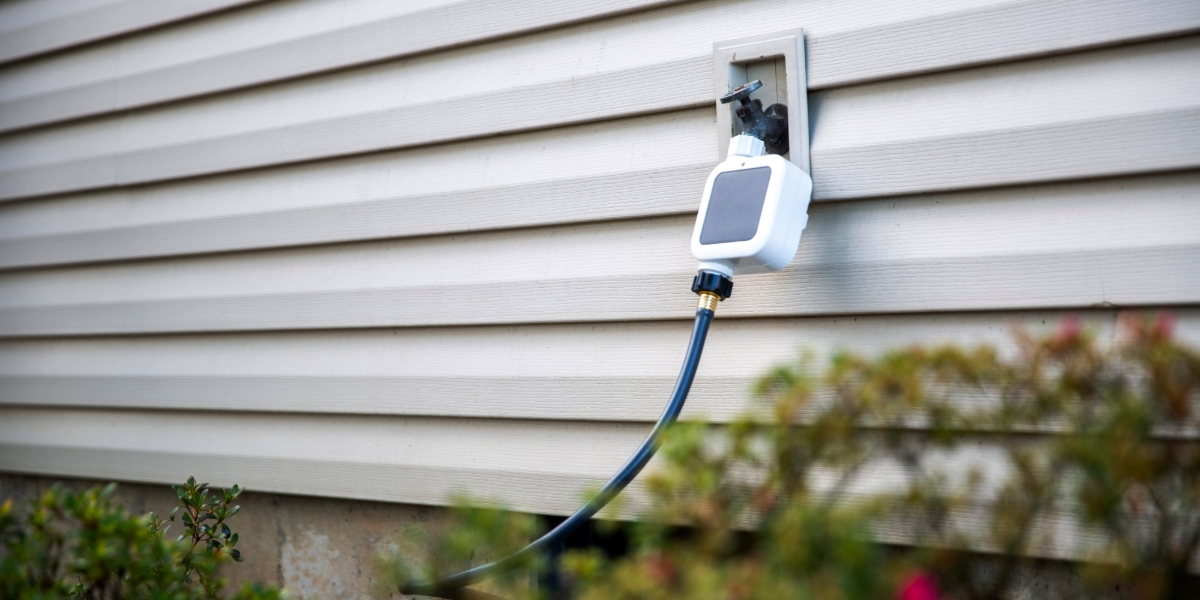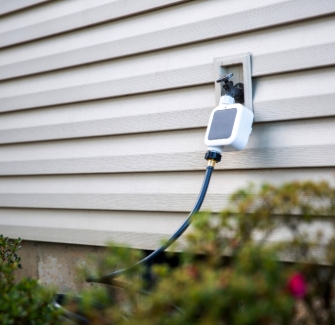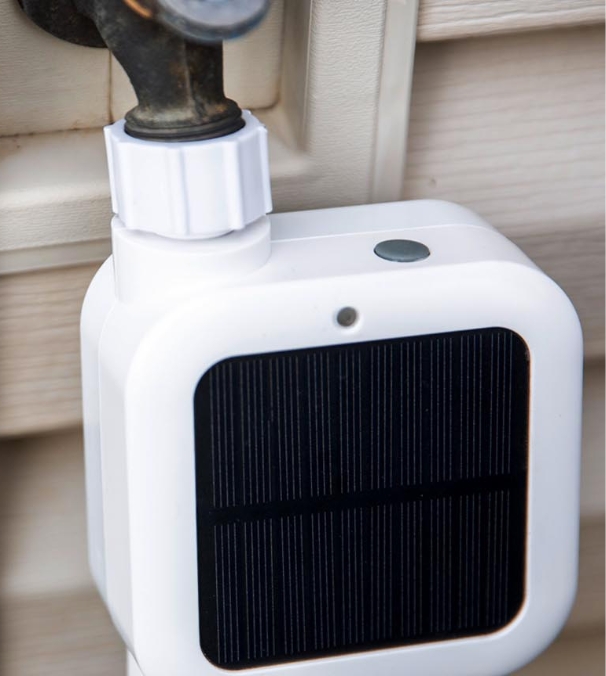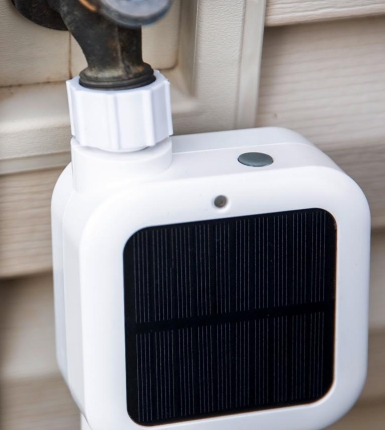 Remote control
Allows full control of your outdoor faucet watering timer from your smart device.
Multi-function button
Manually water without disturbing the programmed schedule.
Monitor your water usage and rain history
Keep tracking watering duration, frequency and weather history.
Efficient solar panel
A 1-day solar charge supports 1 week of operation
Design
Simple and Smart.
It's a no-brainer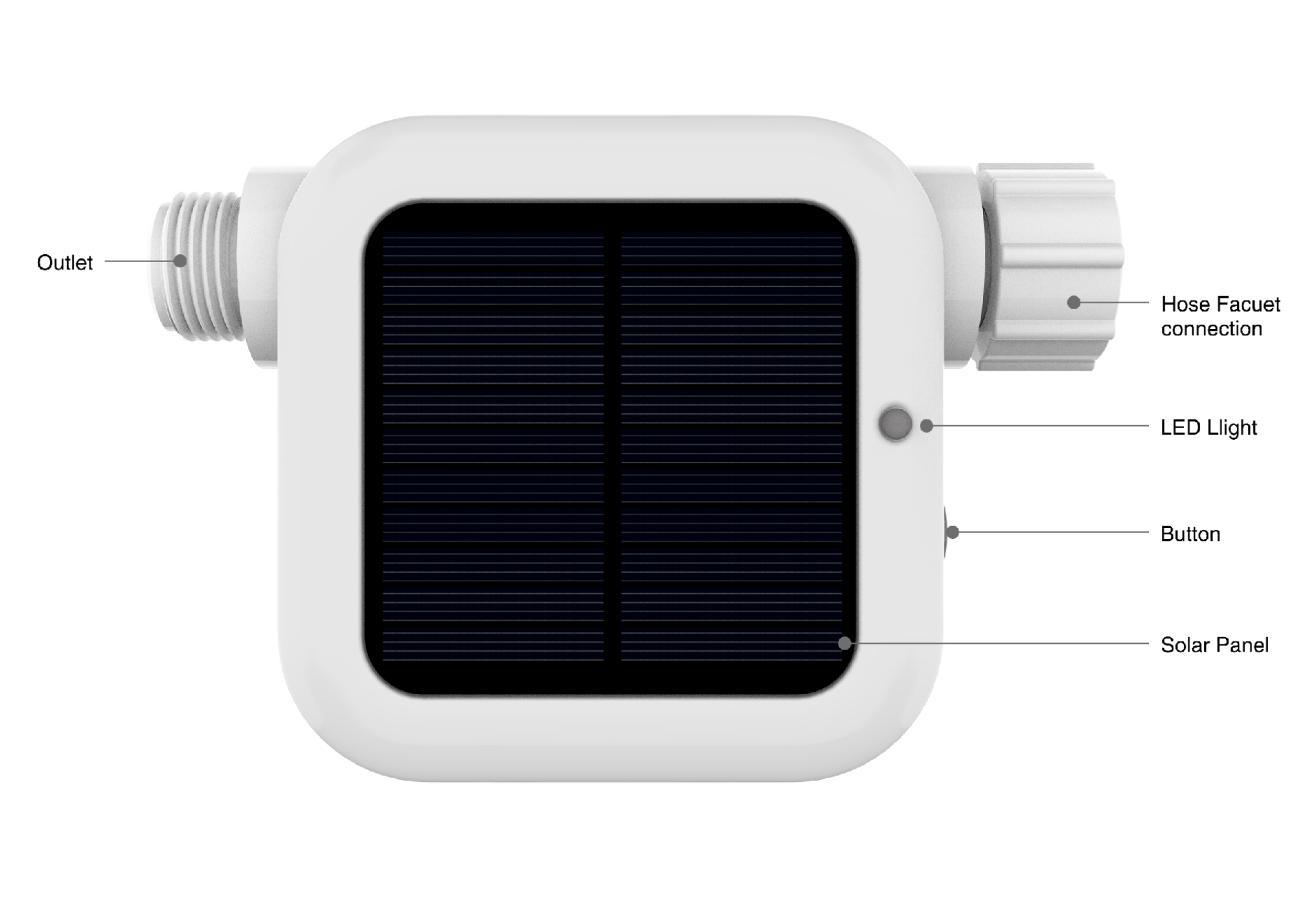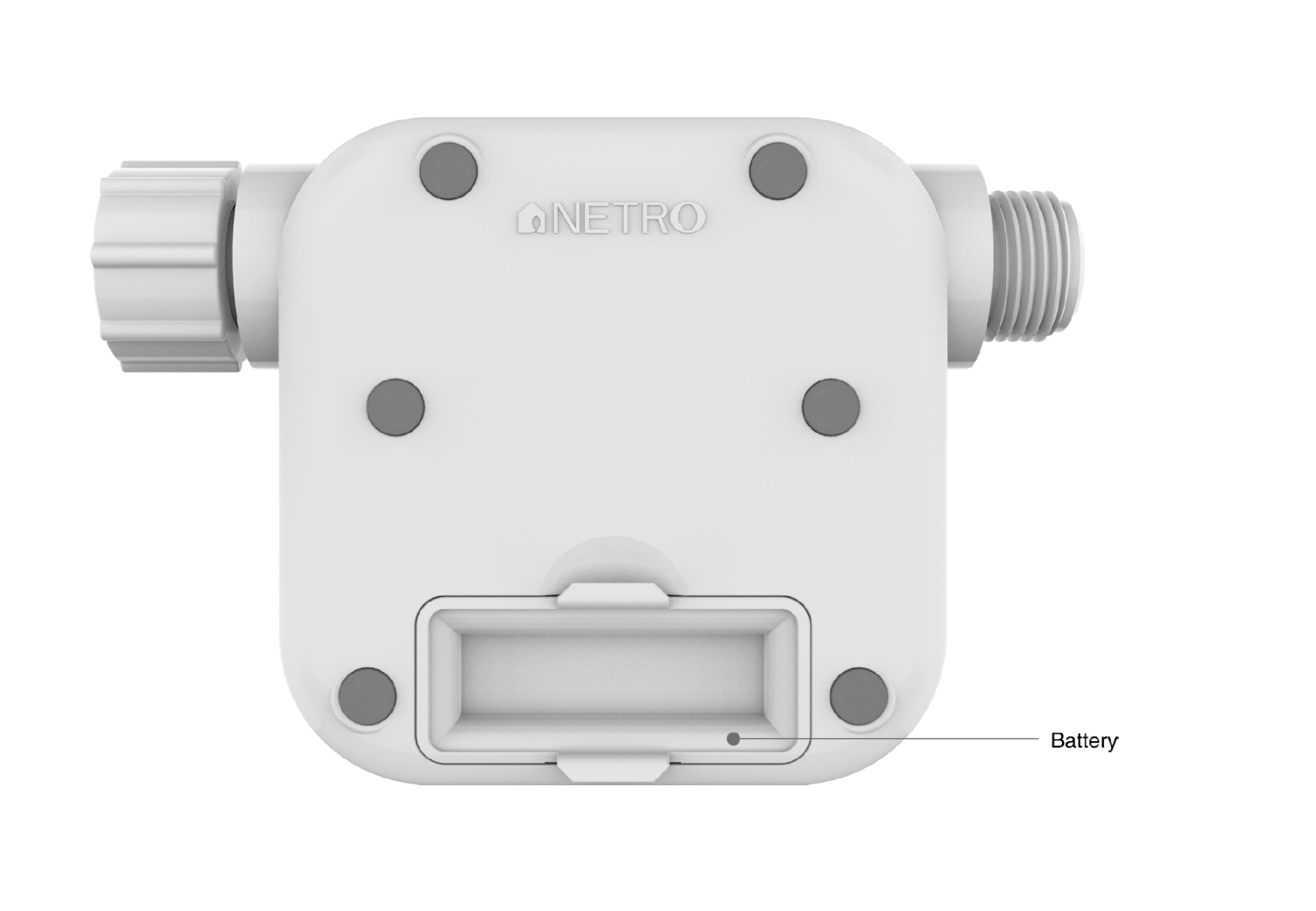 Works with Amazon Alexa and IFTTT.
Amazon Alexa

If This Then That
Feature
No hub needed
Connects to Wi-Fi 2.4G directly. Remotely program from iOS/Android devices or Web.
Eefficient Solar Cell
Removable battery
Metal threads
Specifications
Dimensions: 6.5 X 4.3 X 1.9 (inches)
Weight: 16 oz / 450 g
Box contains: smart hose faucet timer, battery, water filter, charging cable, quick installation guide.
WiFi: 802.11 N, 2.4Ghz, US / Japan / EU
Operating temperature range: 32℉ to 122℉ / 0℃ to 50℃
Water pressure: 0.02MPa to 0.8Mpa
Threads: US standard 3/4" GHT (Garden Hose Thread)
2-year limited hardware warranty