How It Works
Understand Netro and See how easy it is to install, set up and use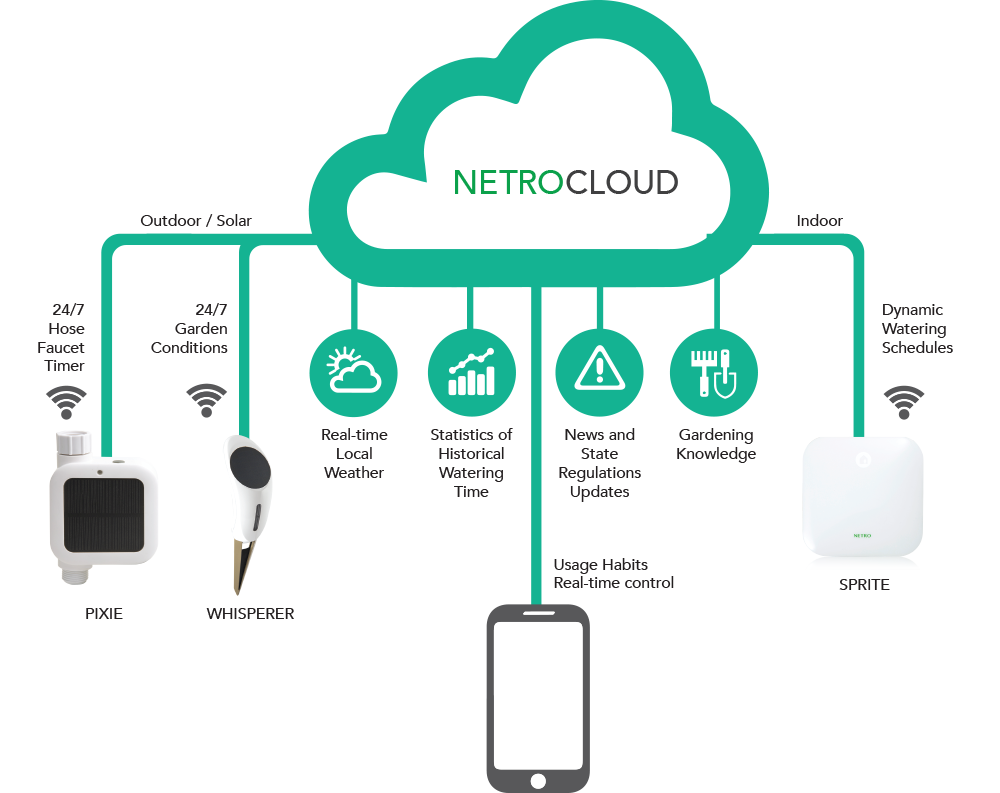 Fully Automatic.
Unlike the existing smart watering devices which still require users to manually setup or tune their systems, Netro is the first home-use irrigation controller that schedules itself completely. Netro knows how much water your plants need and the best way to water them. You can completely rely on Netro and have the peace of mind that you garden is watered correctly.
Netro – Your Savvy Gardener
Take a good care of your garden
This gardener expert specializes in:
Customized Irrigation Management (CIM)
Run-Off Prevention (ROP)
Evapotranspiration Reduction (ETR)
Plants and Sprinkler Protection (PSP)
Effective watering habits will help you have a healthier yard and landscape. Installing your sprinkler system for even coverage along with reducing runoff and adjusting your watering schedules will get you a lush, greener yard. Netro learns about different sprinkler head types and chooses the right type for the needs of your lawn. Netro can recognize the patterns and make the best use of your sprinklers.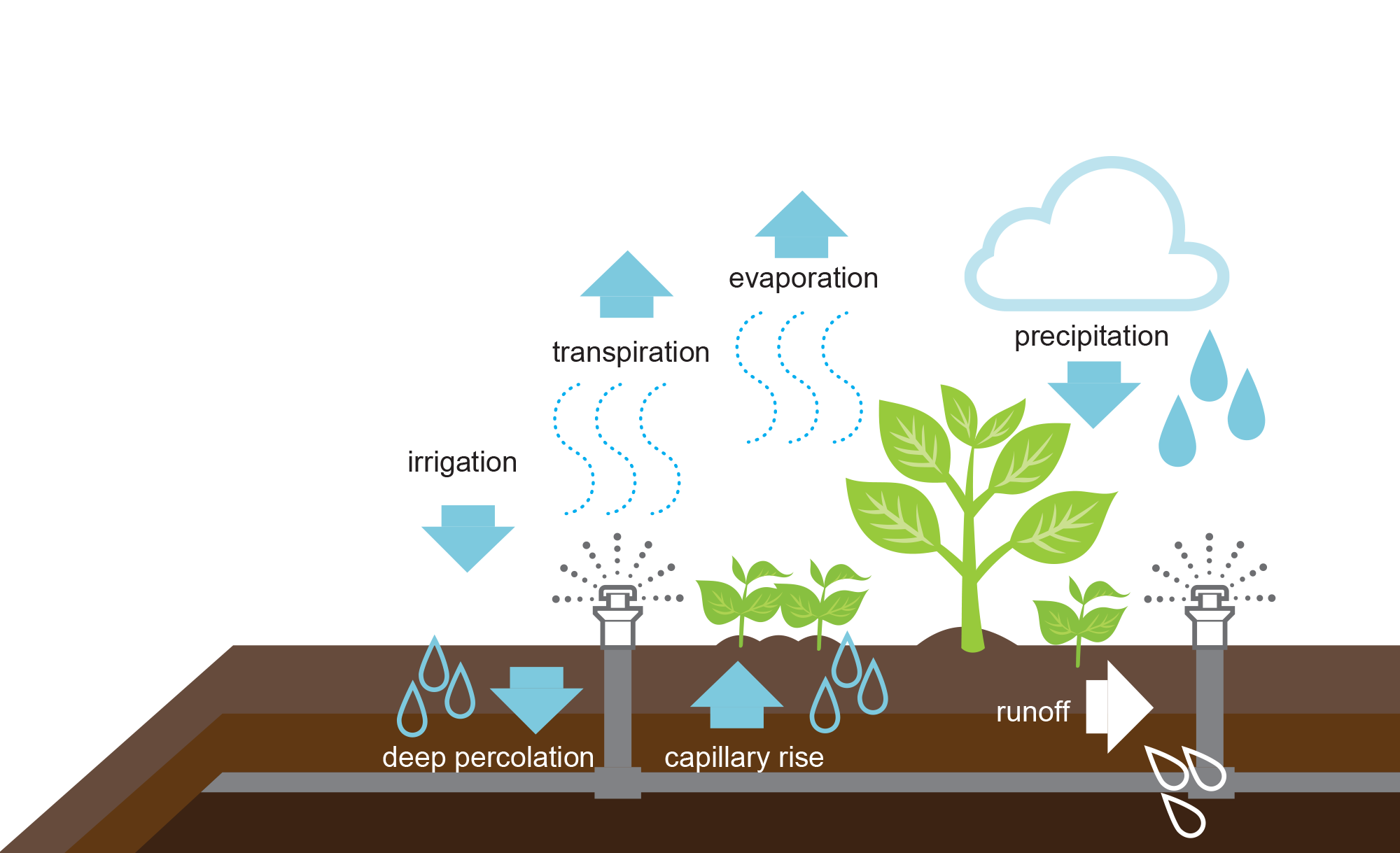 Give you a lusher landscape
CIM function promotes a deeper root growth, reduces watering frequency and draws more oxygen into the roots and give you a lusher lawn.
Run-off control in your garden
Netro breaks up the long watering cycles to smaller ones to help water seep slowly into the ground to where it is needed. Netro knows that the best time to water your garden is in the early morning when there is less evaporation and the water pressure is higher. Netro minimizes watering in the middle of a day so you can make the most of every drop.
The best safeguards of your plants and sprinkler system
Netro will automatically disable watering when temperatures are too high to protect your plants. Netro also avoids watering at night which can cause lawns, foliages and plants to be soggy which attract disease. The winterization feature disables watering during cold temperatures entirely to protect your sprinkler.
Why Netro?
Find out the differences and more
Traditional Controllers
Fixed programs
Manual scheduling
Other Smart Controllers
Fixed programs
Manual scheduling
Weather Awareness
Seasonal Adjustments
Remote Monitor/ Control
Netro Sprite
Fixed programs
Manual scheduling
Seasonal Adjustments
Remote Monitor/ Control
Auto Compliance with local Watering Restrictions
Learn users watering habits
take control of watering budget across all zones
Netro Whisperer
Online Gardening Tips
Soil Moisture Sensor
Sunlight and Temperature Sensor
Soil Condition Studying
Fully Automatic Scheduling
Water Leak Detection

Watering Restrictions
Some states (e.g., CA) have strict rules about when and how much water one is allowed to spend on watering lawns. Netro honors your local watering regulations if exact location is provided and will inform you when restrictions apply. With Netro, you will not need to worry about getting a ticket.
1. Getting Started
Follow the Step by Step Tutorials to install Netro Sprite/Pixie.
Watch "How To" Videos
3. Add the Sensor
Place the Netro Whisperer in your garden to improve the scheduling for even better results by learning the characteristics of your soil and sprinklers for each individual zone.
Watch "How To" Videos