First order with code
NETRONEWB

Netro App
Your garden date in your control.
Learn More
Netro's Advanced Smart Watering Technologies
Create your smart garden, simple and efficient.
Learn More
Netro makes garden smart
Netro provides all the customers with " heart garden-keeper service ". You can completely rely on Netro. Thankfully, you don't need to be horticultural expert to give your garden exactly the right amount of water each day. Netro is a good companion for your home garden.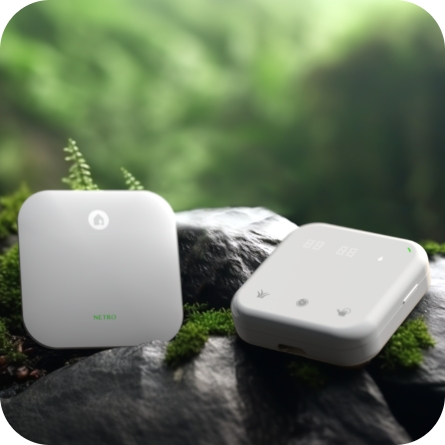 Controller
The Netro Controller ( Spark & Sprite ) is a smart irrigation system that automates watering schedules based on local weather conditions, soil moisture levels, and plant types. It is compatible with a wide range of sprinkler systems and easy to install. With real-time monitoring and a mobile app, users can remotely control and optimize watering, conserving water and maintaining healthy landscapes.
Learn More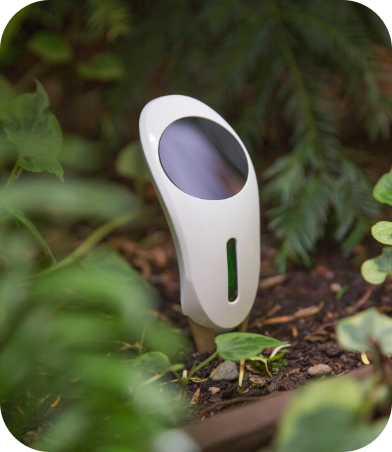 Plant Sensor
The Netro Whisperer is the best Solar-powered Plant Sensor. It can study your soil type,learns characteristics of your irrigation system,monitor real-time environmental conditions.You will know exactly what you need for your garden and everything will be certain.
Learn More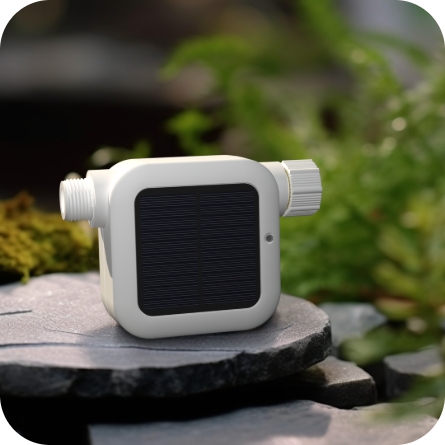 Hose Faucet Timer
The Netro hose faucet timer (Pixie Z1 & Pixie) keeps you cozy, helps you save energy, and fits into your home.It allows full control of your outdoor faucet watering timer from your smart device.Monitor your water usage and rain history.Keep tracking watering duration, frequency and weather history.
Learn More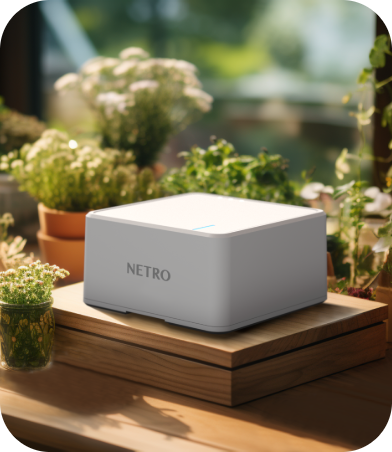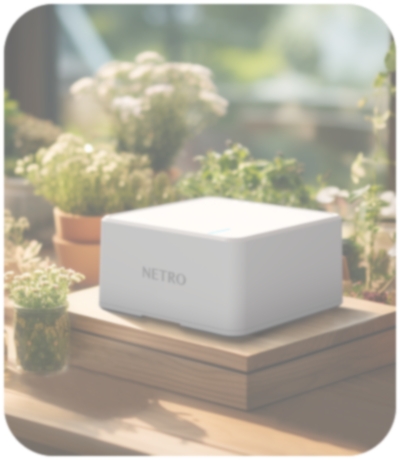 Pump
The Netro Pump is the best indoor irrigation pump.It can be connected with Bluetooth and wireless network, that is, it can be automated watering, it can be manually operated, and it can be watered in different areas. Intelligent watering, let the family plant more healthy growth.
Netro focus on sustainable lifestyle
Save water without sacrificing comfort with Netro's smart irrigation and home automation technology. Choose Netro for an effortless and sustainable way to make water conservation a part of your lifestyle.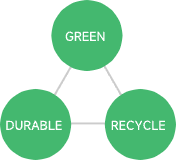 Sustainable product design
We prioritize sustainability by designing Netro products with a focus on durability and reparability.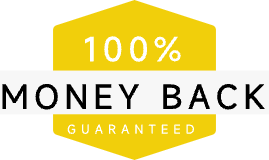 Reliable after-sale guarantee
At Netro, we want to give you the ability to try our product Risk-Free for 30 days, so we offer a 30-Day Money Back Guarantee. If for any reason you are not completely happy with your product, you can return it within 30 days of shipment for a replacement or a full refund.
Referral Program
Earn reward points when your friends become Netro customers
Works with leading smart home ecosystems
Netro Pixie Z1 work seamlessly with Amazon Alexa on all iOS & Android devices, and most leading smart home ecosystems.
Amazon Alexa

Google Home

Google Assistant

If This Then That