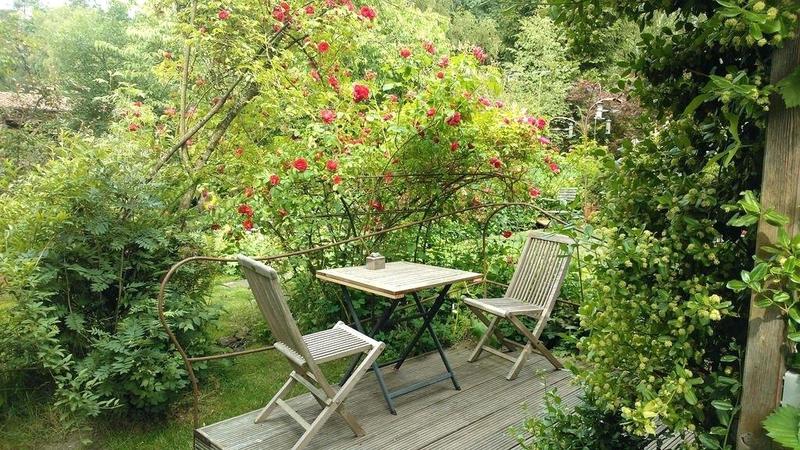 The amount and frequency of watering depends on the root system of your plants. Shrubs and trees -known as woody plants - have the potential to grow deeper root systems than flowers which means they draw water from a larger volume of soil. In general, if you receive a good rain every week or 10 days, these woody plants are probably getting the water they need. They thrive with a deep watering with less frequency than most flowers. When plants are shallow-rooted they will need more frequent light irrigation just like the lawn.
1.How to Water Shrubs
The most efficient way to water woody shrubs is to apply water slowly to the soil allowing it to penetrate deeply to rewet the entire root system without running off. This can be done by repeatedly moving a slow flowing hose from bed to bed or by using a drip irrigation system that allows water to leak gradually along the entire length of the irrigation tubing. It is important that the water reaches the plants roots. It is unnecessary and wasteful to water deeper than the plant's root zone.
If you are using an irrigation system, it is worth noting that woody shrubs need to be watered separately from shallow rooted plants and thus need to be on a different irrigation valve than lawns or flowers.
2.How to Water Trees
Trees need regular water during the first several years after planting, until the roots have grown deep enough to carry the plant through dry periods. Once established, however, most trees require only infrequent irrigation.
Stop watering when runoff starts. Soils high in clay accept water slowly, often as little as 1/4 inch per hour. Water infiltration is especially slow in compacted soils. If water starts to pool or run off, stop irrigating, let the water soak in, and start watering again.
Don't saturate the soil for long periods. Water displaces air in the soil, so long periods of soil saturation can suffocate growing roots. Take a long enough break between irrigation cycles to allow the free water to be absorbed. If in doubt, probe or dig to make sure that the soil isn't soggy below the surface.
3. How to Determine the Right Amount of Water
Don't wait for the plants to tell you with wilting and leaves dropping off. Then you'll just be watering to keep the plant's roots alive so it may possible come back later. Inspect the soil. Dig around with your hands, soil probe, garden trowel, or shovel. You'll be able to tell quickly how far down you are actually watering.
With a little practice, you will be able to maintain the proper moisture balance to ensure your shrubs get the water they need to thrive in your landscape.
Resources
https://www.loveyourlandscape.org/expert-advice/shrubs-and-flowers/basic-care/how-much-water-do-shrubs-need/
https://tomlinsonbomberger.com/blog/how-to-water-new-trees-shrubs-and-other-plants/