If your old controller has more than 12 zones, you will need to have 2 Netro controllers to replace it. Please follow the diagram below to safely wire the 2 controllers: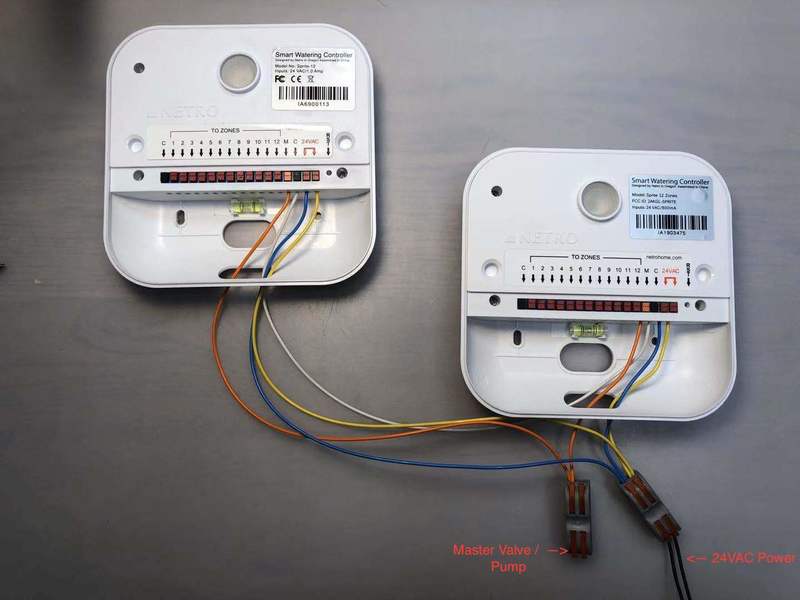 Now you can use the 2 C slots for the common wires and the 2 sets of 1-12 slots for the zone wires. If you do not have a master valve or pump, just ignore the orange wires.
IMPORTANT: the blue wire has to be connected to the left 24VAC on both controllers and the yellow wire has to be connected to the right 24VAC on both controllers.
Please contact us if you need the wire connectors shown in the picture.
Netro Inc