Netro's Rain Delay Feature
To add a rain delay, users can go to the Schedule page, press the + sign on the right upper corner and select Rain Delay.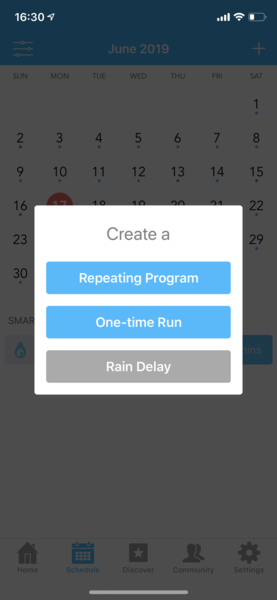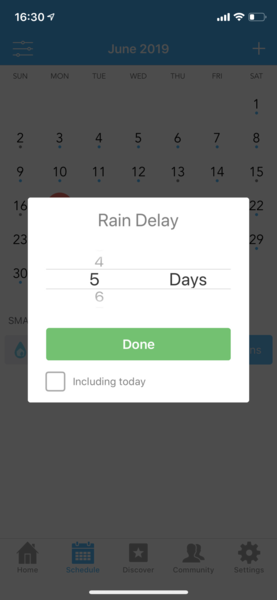 If you want to review the created rain delays, you can go Settings->Restrictions and your the rain delays will be shown. You can edit and delete the existing rain delays too.