Hi,
I have a repeating program set up for 2 zones.
I have smart watering disabled for those zones, because I prefer to set my watering at specific times and days. but I have it set to not water if I have 5mm  rain option.
My question is, can I have smart watering turned off but still have the app cancel my repeating program if it rains more than 5mm?
Have I got the settings correct?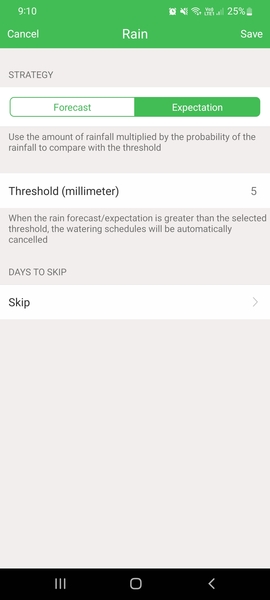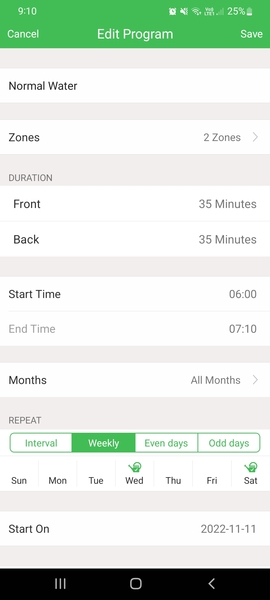 1 Answer &nbsp&nbsp
Click the answer to view the full answer and comments