Hello.  After turning on my sprinkler system back on for the summer this year the Netro has not worked correctly when in Smart Zone mode.
The scheduler will add a dozen of "mini" watering tasks where the next tasks starts immediately after the current one ends. (See picture) 
I have tried resetting the system.  I currently need to have the Netro system disabled and run manual tasks to water my lawn.  What can I do to have my zones in Smart Zone mode and not have this problem?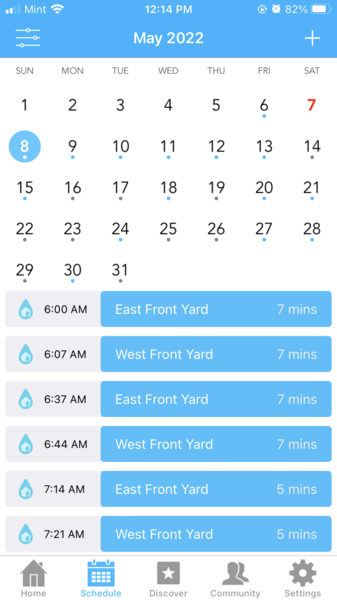 1 Answer &nbsp&nbsp
Click the answer to view the full answer and comments