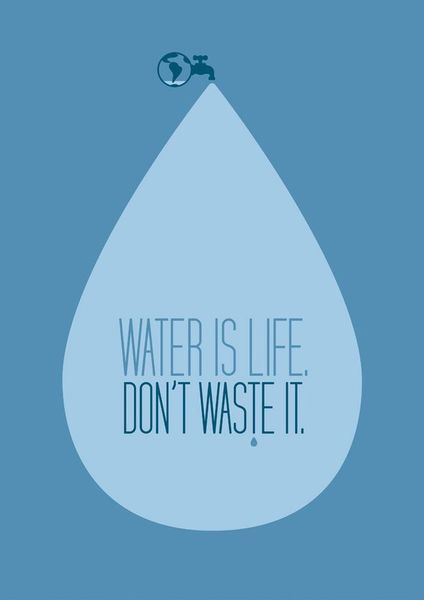 Why should we conserve water? Water is under threat from many sides. It faces pollution problems, outdated infrastructure, rising costs, and unprecedented droughts and rainfall patterns as the climate changes. Only 1% of the entire water supply in the world is available for human and animal use. 97% is salt water and the remaining 2% are in forms of ice caps or glaciers. People all over the world use this 1% for agriculture, manufacturing, community and personal household needs, and for sanitation operations.
Nowadays drought conditions occur everywhere. There's been a lot of news and talk about the drought condition we're having and saving water. Depending on climate conditions, California, Texas, Nevada and many other states have strict rules about when and how much water is allowed for home irrigation. States and cities are forced to implement mandatory water conservation programs. However, Netro honors your local watering regulations if exact location is provided and will inform you when restrictions apply. With Netro, you will not need to worry about fees and penalties. Netro will automatically upload your local water conservation regulations to your controller and cut down your water usage based on these requirements. You can go to Settings->Regulations to see your local water restrictions.
You still pay for each drop of water in your home, whether you use it or not. By using water wisely and eliminating leaks, the extra water you save means money in your pocket. To conserve our water, we should be watching our water usage to prepare for future drought.
References
https://phys.org/news/2018-05-america-infrastructure-failingbut.html